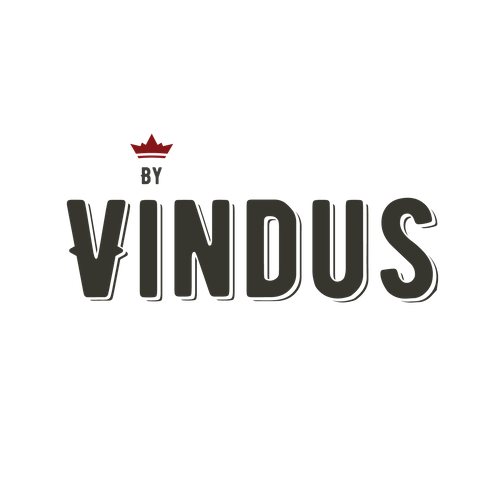 The more you fill your basket, the more you win!
Promo code: 1000+
Get 10% off on orders over $1000!
Promo code: 2000+
Get 15% off on orders over $2,000!
Promo code: 3000+
Get 20% off on orders over $3,000!
Shipping policy and return
SALE CONDITION
The sale of a product you wish to order through the website does not take effect until you complete the order process and you have made the payment of the sale price.
This award is one shown next to the product on the website at the time your order is made. provincial and federal sales taxes are in addition to the sale price.
The payment of a product is done by Stripe and Paypal secure payment system.
If the ordered product is not available at the time of the order, Vindus Furniture inc. will notify you by email.
You will then have the choice:
to cancel the sale, in which case Vindus Furniture inc.reimburse you in full the price paid or replace the item.
SECURITY AND PAYMENT
Personal information received via email will not be shared with the staff of Vindus Furniture inc.in order to meet the demands of goods and services. We will not offer your email address or any other element of information to anyone without that we obtain your permission.
PICK UP IN STORE
Thank you for shopping in our Vindus Furniture online store. It is possible to come in and see our showroom before buying online some customers prefer to see the product (color, texture, and finish) you can complete your purchase on site and pick up your favorite product. ALSO AVAILABLE WHITE GLOVE DELIVERY SERVICE UNPACKING AND INSTALLATION. ANY QUESTIONS REGARDING THE DELIVERY OR PICK-UP ON SITE OF OUR PRODUCTS PLEASE CONTACT US TO TAKE AN APPOINTMENT. VIA EMAIL AT [email protected]
Looking forward to serving you !
SHIPPING AND DELIVERY
Are you eligible for Free Shipping ?
Request a shipping quote.
Apply by email [email protected]
Pre-established shipping rates on our Transactional Store are subject to change based on the selected product (size) (weight) and region (City) (COUNTRY) of shipping. VINDUS FURNITURE INC. reserves the rights to charge a surcharge for shipping costs.
We will deliver the ordered products to the address you provided when ordering, through Canada Post, Purolator, or our specialized transit service .. No deliveries will be made in a post office box .All shipping costs are inclusive of insurance.
The shipping costs per shipment are calculated as a percentage of 15% of the value of the cart. Delivery times are set according to your region. Provide the production time of your order prior to your delivery.
When you place an order, a confirmation email by Vindus Furniture inc.will be sent to the email address provided at time of purchase, within 24 hours of ordering.
To receive this email, you must have paid your purchases and having previously received confirmation thereof. If you do not receive this email please contact us at [email protected] Items are subject to availability, stocks are not guaranteed at the time of purchase. Orders holidays may acknowledge a slight delay.
You are responsible for the accuracy of the product description, price and all billing details and, if necessary, to correct any error or inaccuracy.
If it is impossible for you to do so, you must notify promptly Vindus Furniture inc.by email at [email protected]
In addition, you represent that personal information transmitted to Vindus Furniture inc.for billing to complete the purchase are accurate.
You also warrant that you are the holder in good standing of the credit card with which you pay the purchase price and taxes on the products purchased.
We recommend that you print a copy of the confirmation email to ensure the information of purchase confirmation message and double-check your order.
Products are shipped from our warehouses located in Canada. Foreign orders may be subject to import duties and taxes, which are levied once a shipment reaches its destination country. You must check with your local authorities to find out what charges are applicable. Vindus Furniture inc. does not charge or collect duties/taxes for goods shipped to international destinations (outside of Canada). These taxes are paid by the customer upon arrival of the items to their destination country.


RETURN POLICY ONLINE
At Vindus Furniture inc., we guarantee all our products.
Shop with Confidence - We are proud of the quality of our products and know-how unsurpassed artisans who make them. The attention was paid to the details of design and manufacturing and the choice of materials is constant, as is our commitment to meeting the needs of our customers. But if you receive a damaged or an item you did not order, we will work with you to find a solution.
RETURN POLICY AND CANCELLATION OF ORDER
RETURN A PRODUCT DAMAGED
We take care to pack our goods to avoid damage during shipping. We encourage you to carefully review each of the articles on receipt. Please note that you are required to record in writing any damage has [email protected] Certification of delivery and we can not be held responsible for damages that have not been rated at the time of receipt.
If there is a problem with your order, please contact the team at the Customer Service within 24 hours of receipt. If you received a damaged item, we will ask you to send us a photo of the damage to our records so that we can take the necessary action. If the Product is damaged, we will replace it at our expense in next 5 -10 business days following your demand.
RETURN A PRODUCT NOT DAMAGED
We guarantee customer satisfaction. If you are not satisfied with your purchase, an exchange for an item of equal value or refund is permitted you. Or returning the items is the customer's expense. We accept exchange or refund for a period of 14 days after purchase. Item must be returned in its original condition. Provided that the article can be sold after inspection. Note that tariffs are non-refundable. The shipping costs incurred to send you your products are also non-refundable.
Disclaimer Notice: Some pieces of furniture are out format. Please ensure that you have enough space for the item you order. Make sure you include your doorstep can accommodate the article.
At Vindus Furniture inc., we guarantee to all our products.
Shop with Confidence - We are proud of the quality of our products and know-how unsurpassed artisans who make them. The attention was paid to the details of design and manufacturing and the choice of materials is constant, as is our commitment to meeting the needs of our customers. But if you receive a damaged or an item you did not order, we will work with you to find a solution.
Warning on the final rendering of vintage handmade furniture
GRAIN WOOD MAKES UP OUR INDUSTRIAL AND VINTAGE FURNITURE IS ALSO ONLY HE IS "IMPERFECT".
THIS IS WHAT MAKES ALL ITS CHARM.
Even if they are available in several units, each is quite unique.
The beauty of exotic wood pieces of furniture lies partly in the veins, knots, defects and other surface imperfections.
This is what gives them all their uniqueness.The raw material used in the manufacture of our pieces of furniture is the work of nature; Nature reproduces only rarissimement the "clone" of a tree ... the same face, two articles therefore never truly identical.
For metal furniture can you find an imperfect seal or a small bump that seems an imperfection. That's the beauty of vintage all our furniture is hand made by a cabinetmakers and craftsmen and smiths.
Colors
Vindus Furniture applies to produce quality pictures so that the colors of the furniture, dressers, consoles, tables, benches ... displayed on the site are as accurate as possible. However, the colors on your monitor depends on its own parameters calorimetry, definition, definition of pixels, Vindus Furniture inc.can not guarantee the accuracy of the final colors on your screen is absolutely accurate.
Finally some furniture is made from recycled wood boats or barn wood, Mango wood, Neem wood depending on the origin and experience, history and sources of supply, thread and texture.